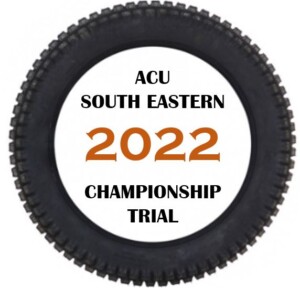 The 2022 INTA Motorcycles SIDCUP SIXTY TRIAL
also sponsored by the Body Clinic
Sunday 16th January 2022
The first round of the new ACU South Eastern Trials Championship for all classes
Final Results are HERE
  Section details are HERE  –

now with added photos after the spreadsheet
Superb 95 minutes of video by Nigel McGoldrick is
HERE
Pictures by John & Mick Powell are  HERE
Video below is 'high speed' start followed by action in sections. 
Don't miss the important last 30 seconds!
The 2021 Jack Thompson Classic Bikes Trial
Sunday, 5th December
Final Results are HERE
now with added "Rogues Gallery" photos of the Observers
Sections details are

HERE


Immerse yourself in an hour of superb video of the trial by Nigel McGoldrick
Link to part one is HERE
Link to part two is HERE
Congratulations to all riders who braved the cold and the slippery conditions – and many thanks to all the observers for their dedication to duty
Sidcup MCC membership for 2022 is now open, go to www.ride-acu.uk With the club membership you can then apply for your 2022 ACU licence. Sidcup MCC has a full 2022 calendar planned including increased Trials practice days courtesy of an enthusiastic new Trials Secretary.